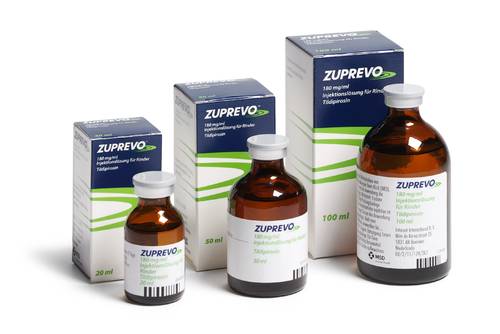 Zuprevo 180 mg/ml solution for injection contains a macrolide antibiotic, Tildipirosin, for the treatment and prevention of Bovine Respiratory Disease (BRD) associated with Mannheimia Haemolytica, Pasteurella Multocida and Histophilus Somni sensitive to Tildipirosin.
Zuprevo contains the active tildipirosin – a 16-membered tribasic macrolide antibiotic unique to MSD Animal Health. Zuprevo offers `real world` benefits – the 180 mg/ml easily syringeable solution for injection specifically developed for cattle delivers a fast and long acting macrolide in a small dose volume.
Packaging Quantities
Available in 50ml and 100ml presentations.