Zuprevo 180mg/ml Solution for Injection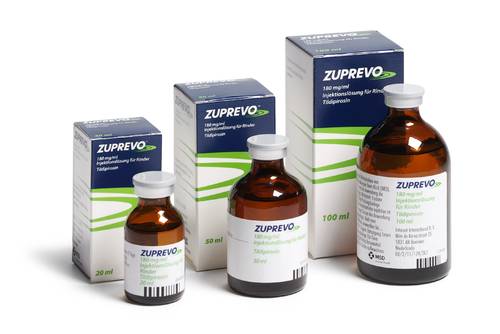 Zuprevo 180 mg/ml solution for injection contains a macrolide antibiotic, tildipirosin, for the treatment and prevention of bovine respiratory disease (BAD) associated with Mannheimia haemolytica, Pasteurella multocida and Histophilus somni sensitive to tildipirosin. Please check the availability in your country
Zuprevo contains the active tildipirosin – a 16-membered tribasic macrolide antibiotic unique to MSD Animal Health. Zuprevo offers `real world` benefits – the 180 mg/ml easily syringeable solution for injection specifically developed for cattle delivers a fast and long acting macrolide in a small dose volume.
Packaging Quantities
Available in 50ml and 100ml presentations.