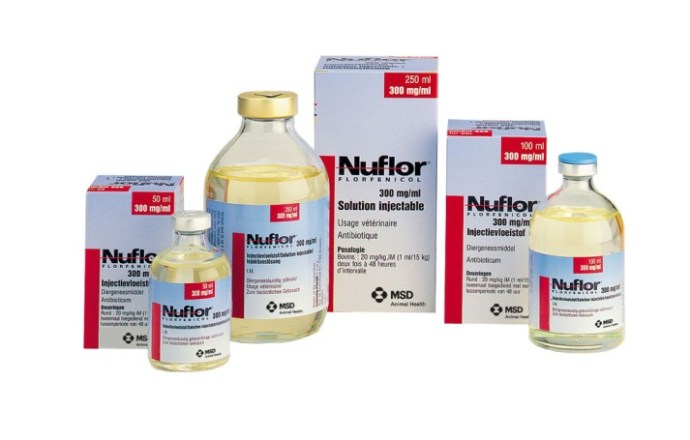 An injectable solution of 300mg/ml florfenicol indicated for preventative and therapeutic treatments of infections in cattle due to Mannheimia Haemolytica, Pasteurella Multocida, Histophilus Somni and other florfenicol susceptible bacteria.
Nuflor is a light golden sterile non-aqueous solution for injection, containing 300 mg/ml florfenicol.
Florfenicol is a broad-spectrum synthetic antibiotic effective against most Gram positive and Gram negative bacteria isolated from domestic animals.
In cattle, Nuflor is indicated in diseases caused by florfenicol susceptible bacteria. Nuflor is indicated for the prevention and treatment of respiratory tract infections due to Mannheimia haemolytica, Pasteurella multocida and Histophilus sommi. The presence of the disease in the herd should be established before preventive treatment.
Packaging Quantities
50ml and 100ml presentations are available