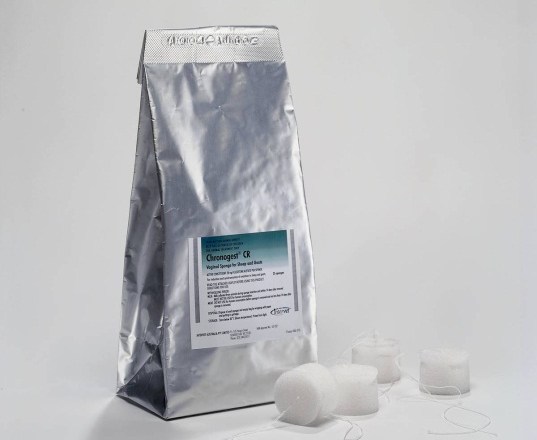 Each polyester polyurethane sponge contains 20mg chronolone. In ewes and ewe-lambs, in combination with PMSG (Pregnant Mare Serum Gonadotrophin).
• Induction and synchronisation of oestrus and ovulation (non-cycling ewes during seasonal anoestrus ewe-lambs).
• Synchronisation of oestrus and ovulation (cycling ewes and ewe-lambs).
Please check the availability in your country
Chronogest CR consists of a white sponges impregnated with 20mg micronised cronolone (flugestone acetate) for use in ewes. It is recommended sponges are inserted intravaginally using a correct vaginal applicator to avoid injury. 
Packaging Quantities
Metallic polyester/low density polyethylene bags containing 25 sponges.