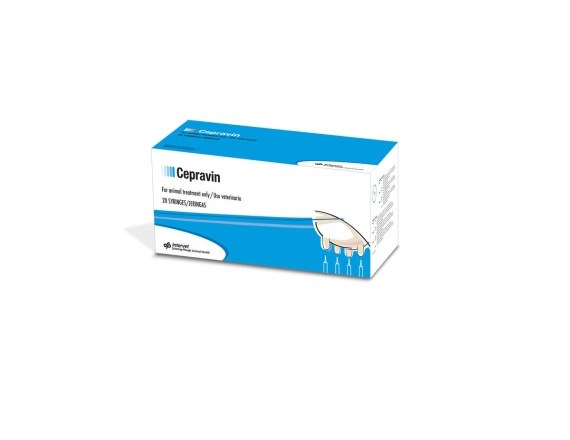 Cepravin Dry Cow is a long-acting intramammary suspension containing Cefalonium, a semi-synthetic Cefalosporin antibiotic. It is formulated to give persistent antibiotic levels in the dry udder. Effective levels of Cefalonium are usually present in most quarters for up to 10 weeks after intramammary infusion at drying-off.
Each single dose 3g syringe contains 250 mg cefalonium in a long-acting base.
Cepravin Dry Cow is recommended for routine dry cow therapy, to treat existing sub-clinical infections and to prevent new infections which occur during the dry period.
Cefalonium is a broad spectrum cefalosporin antibiotic which has bactericidal activity against the majority of organisms associated with bovine mastitis. This antibacterial activity is not impaired in the presence of milk.
Packaging Quantities
Boxes of 20 syringes, Herd Packs of 120 syringes, Dairy Packs of 160 syringes.Not all pack sizes may be marketed.