Why we're excited to partner on Johnson & Johnson's COVID-19 vaccine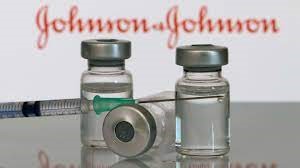 Our company has teamed with Johnson & Johnson to ramp up vaccine production – here's what it means:
On March 2, we announced a partnership with Johnson & Johnson to expand manufacturing capacity and supply of its COVID-19 vaccine. Our company is adapting and making available some of our existing manufacturing sites to accelerate manufacturing efforts for the vaccine and enable more timely delivery and administration.
"At MSD, we have a rich legacy in vaccine manufacturing and look forward to combining our expertise with Johnson & Johnson to help increase supply and expand access to authorized SARS-CoV-2/COVID-19 vaccines," said Sanat Chattopadhyay, executive vice president and president, MSD Manufacturing Division.
Meanwhile, our team members are busy working to help produce Johnson and Johnson's COVID-19 vaccine.
‪" It's a chance to leverage our manufacturing expertise and the quality and compliance and excellence that we demonstrate … None of us have been untouched by the pandemic, and to be a part of this effort is very meaningful," says Tim Bassler, associate vice president and head of quality.
Here are four reasons we're excited about the Johnson & Johnson partnership:
1. It means more vaccine doses for more people
The move creates the capacity to deliver more doses of the Johnson & Johnson vaccine – and at a faster rate.
‪ ‪"We have the opportunity to use our equipment, our know-how, our personnel to make as much vaccine as we can toward the effort," says Tim Thomas, executive director, plant management.
2. It marks a major step in battling COVID-19
The unprecedented collaboration marks a step forward as we continue to combat COVID-19.
"Not only do I get to come to work every day and know that what we're doing is going to be important for the world, but I get to go home at night and talk to my family and say, 'What a great team we have working on this and how important and critical it is to the world,'" says Shaun Scrak, director, operations, live virus vaccines.
The partnership marks an unprecedented collaboration between two of America's health care leaders, each with more than 100 years of contributions to improving human health, joining forces to help expedite our collective return to normalcy.
"This is a unique time in our history, and it made me really proud that the company I worked for stepped up and helped the greater good — and knew what to do in this important time," says Virginia Boldt, specialist, engineering.
4. It brings together two rich legacies at a critical time
In these extraordinary times, the partnership leverages our rich legacy and expertise in partnership with Johnson & Johnson's robust global manufacturing network.   Together, we're committed to doing everything we can to contribute to a more rapid end to the pandemic.
‪"I love that we're working together as a team in so many different areas and with so many different people all over the world on this project," says Stephanie Chen, sr. specialist, engineering.