Go Beyond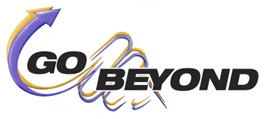 "Go Beyond" – Poultry is the most feed-efficient animal protein for human consumption, and feed efficiency depends on good intestinal health.
Go Beyond is our food safety & intestinal health platform.
Salmonella is one of the most common food-borne disease , responsible for a variety of acute and chronic diseases in poultry. Salmonella can be transmitted through the food chain to humans leading to severe gastroenteritis problems. Our Go Beyond Platform combines vaccines like NOBILIS Salenvac T (the broadest spectrum Salmonella vaccine available) and SG 9R with services that ensure effective, timely intervention. These include the Monitoring Program for poultry operations, helping producers identify critical food safety hazard points.
Good intestinal health is vital for birds to convert their feed properly, and get the best performance. Our Go Beyond Platform is made up of market-leading vaccines like COCCIVAC B52 & D2 , FORTEGRA , PARACOX 8 & 5 – offering protection against coccidiosis in addition to the effective feed additive AB controlling Necrotic enteritis by using Enradin F-40.
We offer:
Gut Integrity: unique vaccines & new products: Paracox, Coccivac, Fortegra and Enradin
Food safety: including Salmonella vaccines (Salenvac T, SG 9R) & competitive exclusion product – Aviguard
Technical support to deliver complete solution & support to the poultry industry