Convenience Program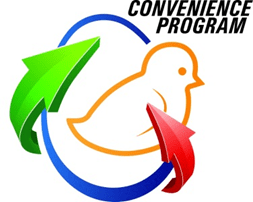 "Convenience program" – complete platform for farms to solve health and profitability problems related to respiratory issues in broilers and layers.
The INNOVAX range is the cornerstone of our Respiratory Protection Platform. It includes live virus vector vaccines, offering protection against Marek's disease, Newcastle disease (ND) and infectious laryngotracheitis (ILT).
Our PROTECTOTYPE approach to vaccination is a uniquely effective way to tackle respiratory infections like bronchitis.
Combining live vaccines such as NOBILIS IB Ma5, IB 4/91 and inactivated ones like NOBILIS IB Multi, gives optimal (broad spectrum ) protection against the strain range (wide range ). The vaccination schedule is tailored to local requirements, epidemiological situation and the type of production.
We offer:
The best in class ND products (Clone 30, Innovax-ND), unique IB Protectotype (Ma5 + IB 4/91) and Avian influenza vaccines, that are supported by services to customers such as:
field visits
laboratory services
hatchery and farm audits (observation)
trainings for staff
vaccination equipment delivery (prober application)
scientific seminars